Equestrian Escapes offers you the choice of some of the very best individually created equestrian holidays in the UK and Europe. We are knowledgeable horse lovers dedicated to designing you the best possible horse riding holiday. If you would like more information about our holidays please contact us so that we can advise you. We cater for all ages and abilities, if you cannot find your perfect holiday we will tailor make a holiday especially for you. You can also read about our horse riding experiences on our blog - Equestrian Vacations
Horse Riding Holidays News and Offers
If you are looking for some holiday inspiration please have a look at our wonderful and unique cultural riding holidays in Spain. Other popular European destinations for horse riding holidays include Tuscany in the heart of Italy. Here we offer a wonderful riding holiday that includes gourmet meals plus riding along the hidden trails of Italy. If that is not enough our Tuscany horse riding holiday in Italy also includes accommodation in a castle. We have a fantastic offer on our learn to ride holidays in Italy, on this horse holiday you will be staying in the castle and learning to ride from as little as £895 per person. For the more experienced rider we offer dressage training riding Lusitano horses on our horse riding holidays Portugal £895 per person.
However, if you would like to stay in the UK then we have a range of fabulous UK riding weekend breaks and horse riding experiences that start at only £235 per person. These equestrian holidays can also be extended to full week long breaks as well.
Equestrian Escapes have recently been in the news themselves with a selection of their horse holidays being picked up by national and local newspapers. We were approached by a number of journalists who wanted to feature our holidays. Take a look at our news page where you will see our holidays in Tuscany featured in The Sunday Telegraph.
Some of the best value for money holidays at the moment are right here in the UK. The horse riding holiday UK combine the miles of riding opportunities that England has to offer with beautiful scenery including beach riding UK and riding in forests. We have a truly mouth watering selection of horse riding holidays UK and horse riding weekends in the UK. If you have a pony mad child who dreams of owning a pony, then please take a look at our brand new Children's riding holiday.
On our horse riding holiday Spain you can choose from fabulous beach rides along golden sands, training with first class instructors and also spectacular trail riding in The Alpujarras. From dressage clinics with Olympic medalist Rafael Soto to combined trail riding and training holidays at a superb British Horse Society approved centre close to Seville. If you choose a riding holiday Spain many of them can be tailor-made to suit you and they will combine the very best of Andalucia; Horses, Sun and Wine!
We also have a choice of horse riding holidays Ireland at British Horse Society Approved Centres. So if you want to trail ride, train, ride cross country or we have plenty of horse riding holidays teenagers would enjoy including horse riding and studying a foreign language.
Equestrian Escapes offers luxury horse riding holidays in the UK and abroad, with five star accommodation and private riding tuition or hacking. We offer bespoke riding holidays Spain of the highest quality and all our equestrian holidays can be tailor made to fit your specific requirements. So if you give us a call we can give you some ideas of what you may like to include in your equestrian vacation. Many of our riding holidays are British Horse Society Approved, this is your guarantee of quality.
Equestrian Tourism
We are dedicated to the promotion of equestrian tourism as we believe that this is an environmentally friendly way to enjoy our world. We work closely with providers encouraging them to employ local people and to use local produce in order to allow local economies to grow alongside equine tourism. Our horse riding holidays England have brought a welcome boost to the tourism market in Cheshire. We are working together with local businesses, both large and small, resulting in the development of a new line of tourism products throughout the area. We won an award this year in recognition of the additional business that has been created through our riding breaks and horse riding holidays in the UK.
Equestrian Holidays, plan perfect riding breaks...
Equestrian Escapes finds that the same questions are often asked by our customers. These questions more often than not inquire about whether or not you need to bring your own kit. For example "Should I bring my own hat?". Although there will generally be riding hats available on our breaks in arange of sizes, your own hat has been fitted to you head and as such is the one piece of equestrian apparel that is worth bringing with you! For any other item of clothing, don't rush out and buy anything new, leese fitting trousers and sensible shoes or boots are all that are required. Transfers can be organised from the airport of your destination, a fee amy be charged please check the itinerary or call us. If a transfer is not advertised we can always arrange one for you at an additional cost. Alternatively you could consider renting a hire car for the duration of your holiday. This will free you up to explore your holiday destination. Renting a car is not however a necessity, there is always available public transport and in the vast majority of cases the stables will be a short walk from your expertly scouted and approved (by the BHS qualified staff of Equestrian Escapes) accommodation. If there is anything that you are unsure of as you plan your holiday, please do not hesitate to ask us by email or phone.
For HELP in using this website CLICK HERE!
To browse our holidays just click on the country that interests you on the left hand side of the page. Please take a look at our testimonial page and read what our customers say about us!
We inspect all the horses in our horse riding holidays to ensure the best quality holiday for you.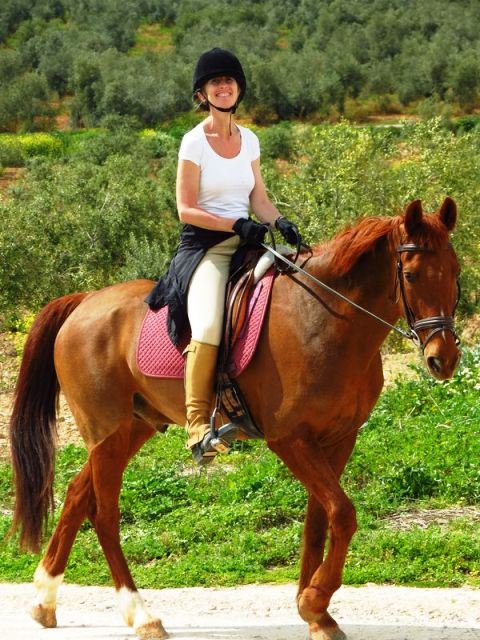 FREE upgrade to FULL BOARD
Travel any time in 2013 book before the 20th May and we will upgrade you to...
Read More »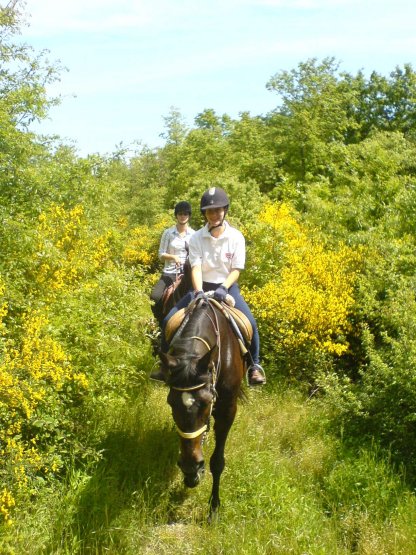 15% off bookings at the castle in Tuscany!
Book now for 15% off at the castle in Tuscany throughout March, April, May, 01-...
Read More »
---
See all special offers »
---
World Equestrian Games Tickets & Holidays '14
Equestrian Escapes have just been announced the only official UK tour operator ...
Read More »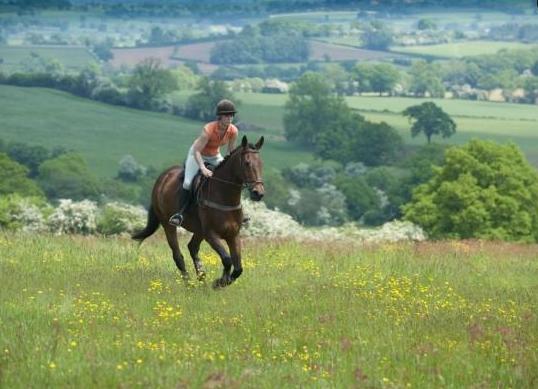 The sun is shining!
Book your summer riding holiday now - UK, Spain, Portugal, France, Italy... ...
Read More »
---
See all news stories »
---