If you are considering a riding holiday in the UK then why not come to the heart of the beautiful Cheshire countryside and either learn to ride or improve your riding in a picturesque and tranquil setting. Stay in a luxurious 4 star farm house B&B boasting stunning views across beautiful gardens, it makes a perfect base for exploring Chester and Cheshire.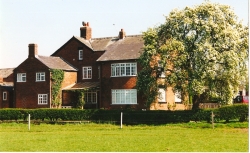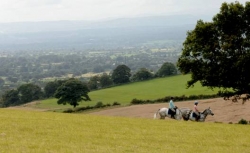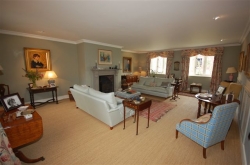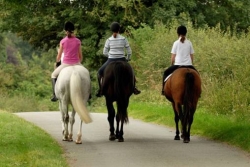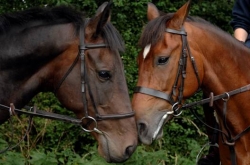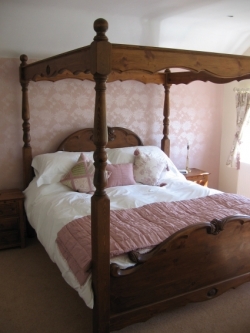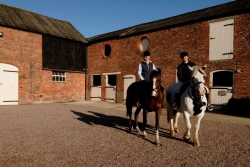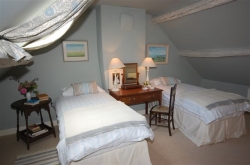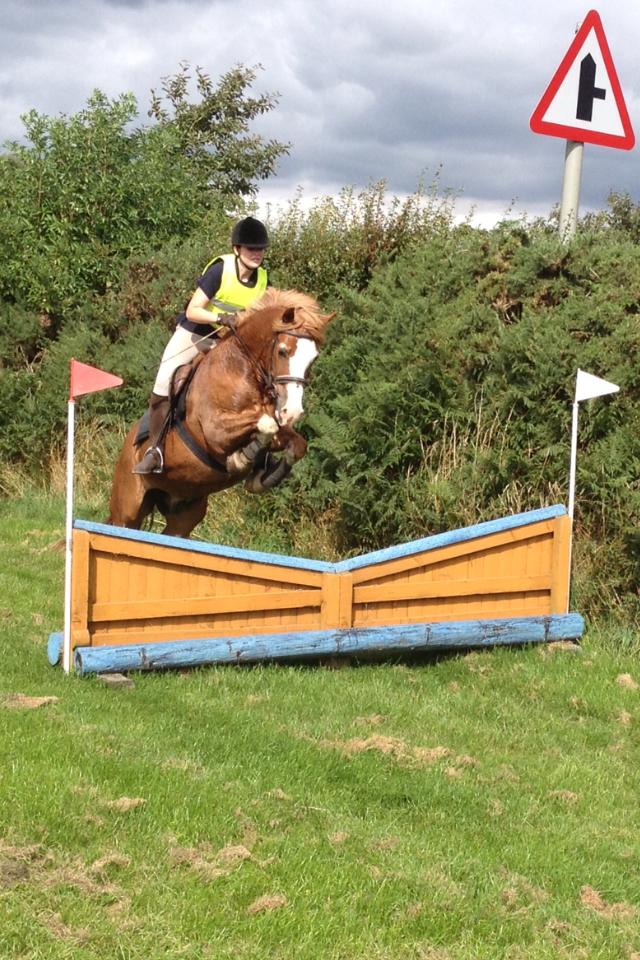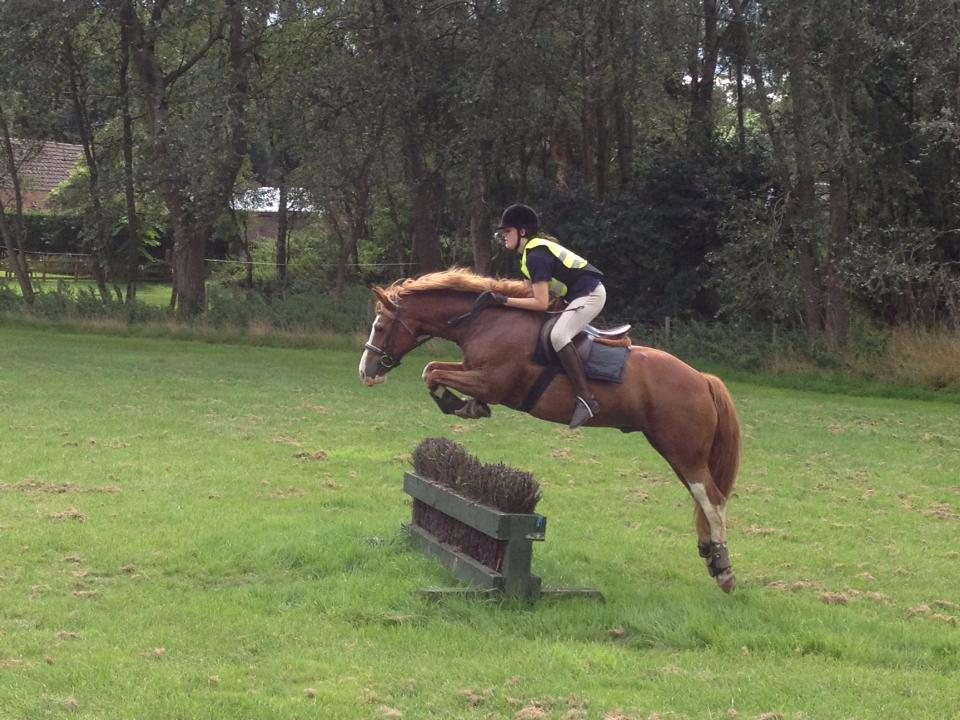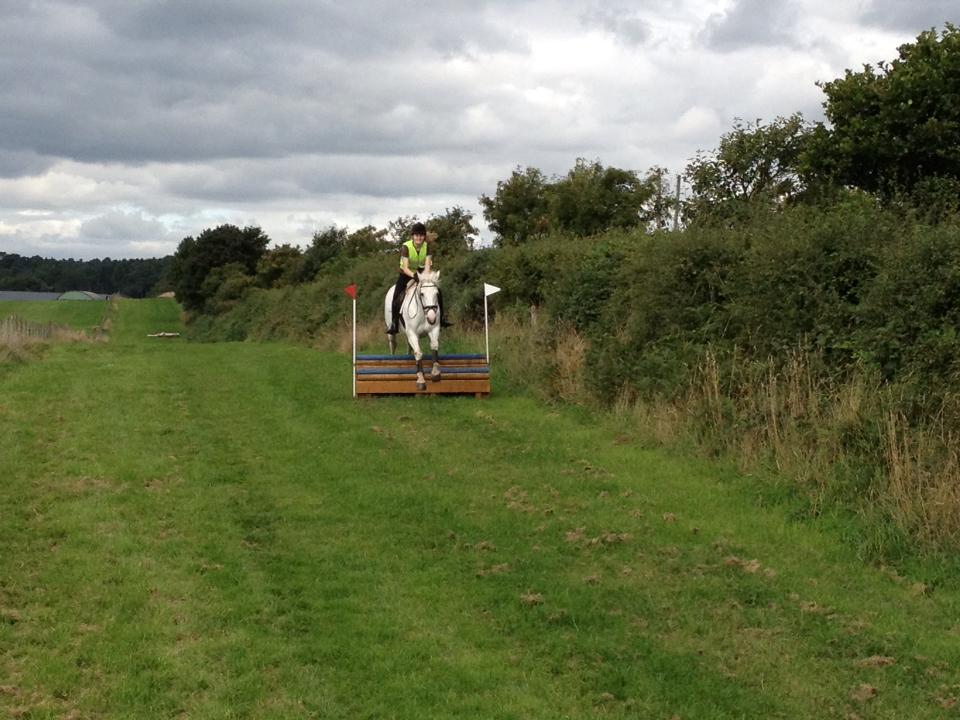 Day One:
Arrive today and settle in to your accommodation. See the bottom of this itinerary for your best suited riding package. If time permits we can organise a ride for you today or if not riding will start tomorrow. This evening you have a host of local restaurants and pubs to choose from, all within a few minutes drive (and one within walking distance).
Day Two:
After breakfast you will be heading to the riding stables for your introductory lesson. After a short assessment you will be allocated a horse suitable for your size and experience and your journey of discovery will begin. Lunch may be taken in the form of a bar snack at the adjacent hotel (they are used to horse folk!) or in a local pub just minutes away. This afternoon you will be enjoying a picturesque hack along bridleways and quiet country lanes. This evening you can choose again from a range of dining experiences, why not head to the pretty village of Tarporley; The Swan pub has an award winning Chef, The Rising Sun is renowned for exquisite food and Cristiano's is one of the best Italian restaurants in Cheshire.
Day Three:
After breakfast in the farm house you will be enjoying the same riding plan as yesterday with a lesson followed by a hack. For non-riders wanting to come along, the historic city of Chester is only a 15 minute drive; its unique black and white Tudor-style shopping rows draw visitors from around the globe. Beeston Castle is a 10 minute drive, at its summit the spectacular views spans across 5 counties. Or the pretty village of Tarporley is only a 5 minutes drive away, here you can enjoy a coffee in the Old Fire Station Chocolate Shop.
For larger groups have a look at our Luxury Lodge package (click blue link).
Packages and prices:
Complete beginner package (for those who have never sat on a horse): 2 nights B&B double/twin room, 4 private lessons and 4 stable management sessions £315pp

Learn to canter / refresher package (for those who have ridden in the past and can walk and rise in trot): 2 nights B&B double/twin room, 3 private lessons and 1 hack £285pp

Experienced riding package (for those who can walk, trot and canter confidently): 2 nights B&B double/twin room, 2 private lessons and 2 experienced hacks £285pp

For those who are able to walk trot and canter confidently and are wanting to jump we have the option to upgrade one of your hacks to our 3hr XC farm ride with 60 natural obstacles. Add an extra £60 onto the experienced riding package for this option.
Customer Feedback:
"Hello, I have returned from the most fabulous weekend ever! I had an amazing time and received excellent instruction and several brilliant hacks out, the farm ride was memorable. I cannot fault my stay at the farmhouse B&B which is idyllic Catherine is the perfect host and my room overlooked the livery yard,bliss! Thank you. Joan"

To read Equestrian Escapes reviews click on the link!


The stable in Cheshire take children from the age of 6.
Chilled Champagne (Veuve Cliquot or Bollinger) & Strawberries (chocolate fondue sauce optional) can be organised to be waiting in your room on arrival.
You have a choice of 3 bedrooms in the farmhouse, and the luxury self-contained cottage with small private kitchen and lounge. All guests have the choice of a traditional English breakfast or a lighter Continental breakfast. The farm house has its own horses and guests are welcome to bring their own horses too!
The farm house is located minutes away from the pretty town of Tarporley, with its old coaching inns and top-quality boutique shopping. Chester is only 15 minutes away, so if you want to see Chester Zoo, The Rows or Cheshire Oaks you are ideally placed. The stables are a 10 minute drive away and are also superbly located to enjoy some of the very best hacking out across Cheshire's rolling pastureland and into Delamere Forest. riding holidays Cheshire offer a great introduction to this type of holiday for all the family at a relatively low cost!
The stable in Cheshire take children from the age of 6.
Equestrian Escapes has worked in conjunction with Visit Chester and Cheshire to provide you with a selection of horse riding holidays, UK style. If you are planning an overseas holiday a horse riding holiday UK could be your perfect introduction.
If you are interested in riding in the UK please look at the other holidays that we offer in the Horse Riding Holidays UK range.
Horse riding holidays and weekends

Additionally, our UK horse riding holidays enable you to bring your own horse. In Cheshire you can bring your own horse and you can both enjoy a horse riding holiday. You can choose from 2 different riding holidays; Delamere Loop or the Bishop Bennet Way.
We inspect all the horses in our horse riding holidays to ensure the best quality holiday for you.
Read Full Riding Holiday Itinerary »




What to do next...
Choose one of the following options, or call us on 01829 781123, we'd love to speak to you about your horse riding holiday!
Download Booking Form Now »
Email Us Your Requirements »